Author: Pluralsight
The pandemic has changed the way we work. The seismic shift in tech has changed everything. Keeping skills up to date in today's environment is challenging, and Pluralsight is here to help. We need to change the way we work. And it's not just about skills. We need to also adapt people and processes. In 2021 and beyond, you need to accelerate the transformation of your organization by developing a world-class technology workforce. We are your trusted partner for building that world-class team.
You can watch Pluralsight LIVE on-demand here. After participating in Pluralsight LIVE you will leave with concrete steps to fine-tune your own strategic assumptions, your future plans, and your tactical priorities.
So what is Pluralsight offering moving forward?
Broad and deep offerings - get the right tools for upskilling from broad solutions at a high level to deep dive technical solutions.
Specialized Hands on Learning - Only Pluralsight has over 3000 labs across software dev, security, data, and IT Operations.
Team Insights - objective data on skills and workflow patterns
Customizeable solutions - experiences tailored to your business.
You can learn more in our Live Opening Session.
Keynotes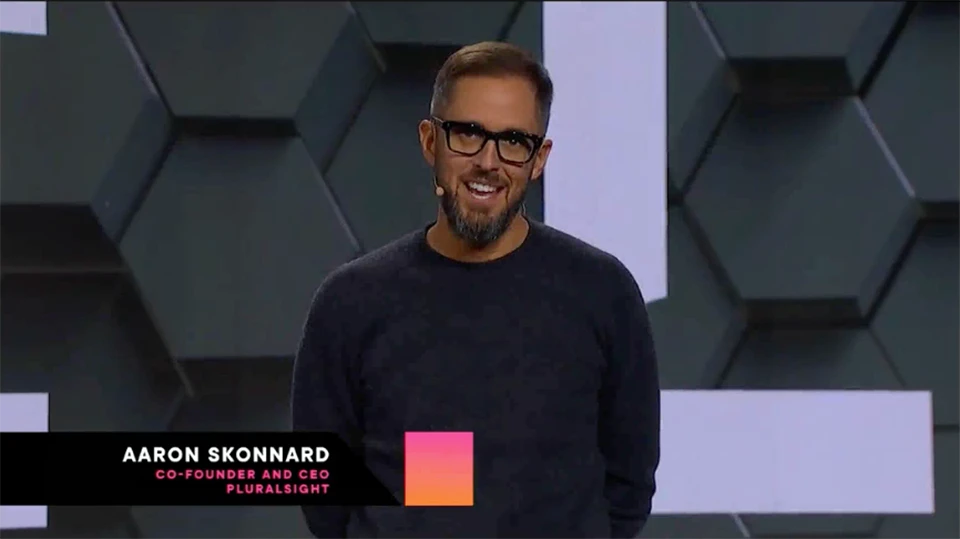 Aaron Skonnard, CEO of Pluralsight
Join Pluralsight CEO, Aaron Skonnard at LIVE 2021. Together with customers and Pluralsight leaders, Aaron will unpack the challenges behind market trends. And how new Pluralsight product innovations and acquisitions are stepping up to meet market needs.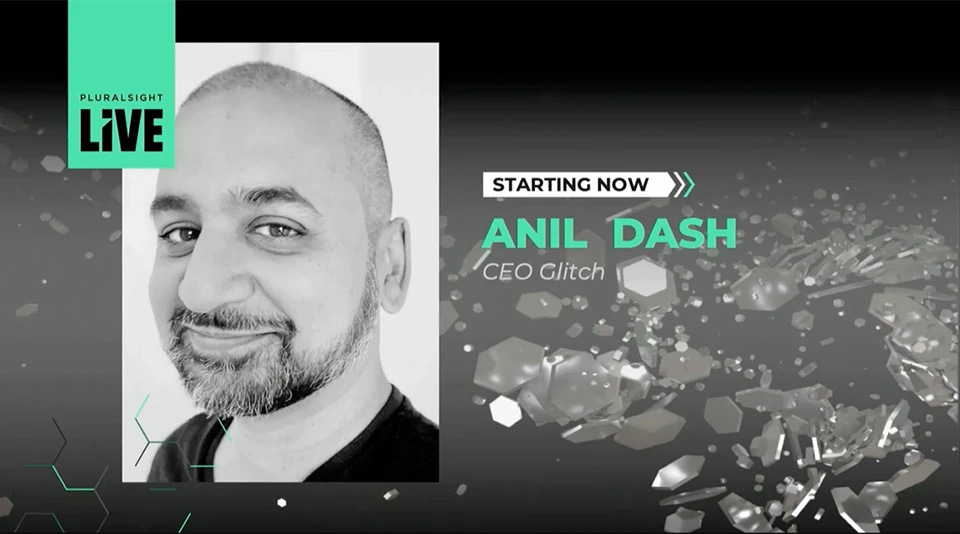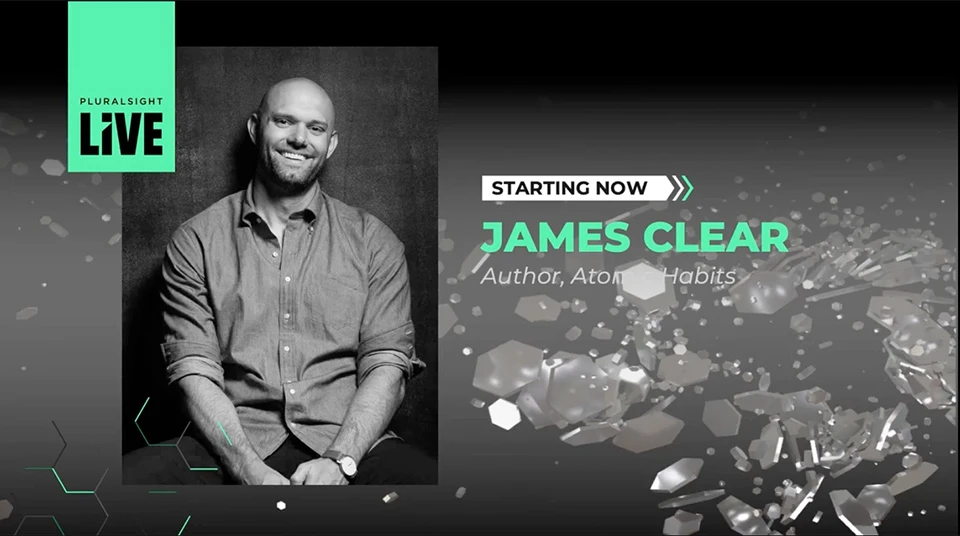 James Clear, Author of Atomic habits
Also, hear from an array of industry leaders and experts as they share their insights into what leaders need to know now to drive the change their organizations need to be stronger together.
Ai-ling Chang, SVP Content Platform, Pluralsight
Max Wessel, EVP and Chief Learning Officer, SAP
Gary Eimerman, EVP of Skills, Pluralsight
Gary Feierabend, AVP Technology, Head of Manulife Financial
Sam Kroonenburg, CEO and Founder A Cloud Guru
Jen McGrath, VP of Product, Flow, Pluralsight
Dan Haroldsen, Head of Pluralsight Flow, Pluralsight
Sejal Amin, Chief Product and Technology Officer, Khoros
Mike Maresca, Global Chief Technology Officer, Walgreens Boots Alliance
Sessions:
---
Build your Azure skills with Microsoft Learn and Pluralsight
Microsoft Azure certifications can help you ensure that you or the people in your organization have the skills needed to meet the challenges of today's cloud-based digital world. To understand Azure certifications, we will share with you what you need to know.
---
Digital Transformation: How Data and AI Can Play a Role
One of the most common challenges enterprises face while undergoing digital transformation is fragmented customer data or lack of insight into the data, resulting in an incomplete customer profile and inadequate omni-channel and loyalty experience.
When data is siloed and not aggregated in a centralized repository, then IT systems have very large data latency and real-time data exchange issues, along with lack of data intelligence and automation and inefficient supply chain management due to lack of demand forecasting.
If these challenges sound familiar to you, you may not be alone. Alibaba Cloud invites you to join Kam's session, where he will share his first-hand experiences in tackling these challenges and sharing some critical lessons learned through Alibaba's own digital transformation journey.
---
Alibaba Cloud: Engine for the Digital Economy
Alibaba Cloud, the digital technology and intelligence backbone of Alibaba Group, is one of the leading providers of cloud services serving global businesses in more than 200 countries and regions. Learn the story of Alibaba Cloud's journey, from powering the Olympic Games to supporting the China's massive online shopping extravaganza (Singles Day or Double 11), and how its products and solutions are powering the engine for the digital economy of tomorrow.
---
Digital Transformation in the IPO: Introducing the WS-1
Wilson Sonsini breaks down the latest conditions and developments in the secondary markets and the public sector. After viewing this session, you'll be able to discover public transactions trends and tips, identify how to modernize your process to minimize your risk and save time.
---
Transform the Customer Experience with Personalization
Customers today expect a highly personalized journey when shopping, and by using machine learning, brands have the power to turn every shopping interaction into a meaningful and rewarding experience. In this session, learn how you can improve customer engagement, retention, and conversion by using personalized recommendations powered by Amazon Personalize.
---
Welcome to the exclusive, live EMEA Executive Experience!
Hear from our intriguing guest speakers futurist Ben Hammersley and IDC Research Director, Cushing Anderson. You'll hear first-hand from Sara Milne of the CTO office at Lloyds Banking Group about how their intriguing initiatives across their Engineering workforce created a learning culture. We'll close the afternoon with remarks from Pluralsight's Chief Strategy Officer, Chris Oliver.
---
Watch all the sessions on demand
Pluralsight LIVE Week One was awesome! The great news is: you can watch it on demand right now. We're excited to tackle the challenges of tech transformation together.
---
Related tags: